Cathy's Work
Click on the titles of work below to view
At Breakfast, When He Turned Twelve, My Son Asked About His Birth
The whole sky cracked
like a soft-boiled egg
smacked against the table
on a Sunday morning.
The puckering floor
crumpled and fell away
beneath my feet.
Seconds ticked 
hours before time
stopped
silence surrounded
& I fell
sailing softly on air
& you were there
just like that
asking me to breathe again
such sweet molecules
my lungs never knew.
I gulped
a waterfall slowly,
savored atoms
that slid over my sandy tongue
& down my dusty throat
to circle around my tired heart
where yours beat a tympani
to my bass
& the space that held us
filled with symphonic percussion
awaiting the strings to strike their bows
at the moment your tiny nails pierced
my skin until my ears forgot both
the clash and the silence.
I sank into the darkness of your gaze
for a count the conductor lost too:
a quiet you and I will never
hear again.
Appeared in the Poet's Choice anthology, For Expecting Mothers, 2020
Norderney Nerves
This poem appeared in The Esthetic Apostle, May 2019.
Norderney Nerves
Visit Norderney…sooner…for the storms that batter this island are constantly reshaping the landscape. – traveler.com
You should have brought a windbreaker, child – no, woman. 
You smell the softness of iodine on the breeze that intensifies
cold sand on your soles until the breaking rays 
blind and burn the glare of your porcelain shoulder 
as fragile as the rainbow mussels' shards piercing 
such tender feet oblivious to their luminescence. 
Low sweeps and mourning shrieks of gulls 
draw your eye to a washed-up Tern stranded
on the basalt Buhne headless, and to a misty white 
that disappears where the obsidian rolls choppy. 
This is neap tide when pulls of celestial bodies 
work against each other. Seagulls tossed 
in reverse-glides upward, resign to new aims.
Sand, like blizzard ice, pelts skin, chafes. 
Grass whips chaste flesh, smarting, drawing blood. 
Inky black spills into the milky turmoil of white caps 
like salt abrading our lips as we dash behind 
saddened glass that pleads to come inside too
 – knocking – pounding – whining. 
An enveloping dome of charcoal-blue frames the deck flags 
held back on poles like violent boyfriends they cannot escape 
no matter how fast they run. And the bluster 
abruptly stops with the warm return of Sun.
I brought you to the sea today to calm our nerves.
I failed to consider the island weather's temperament.
Work to Do
"Work to Do" first appeared in issue 2.54 of Noble Gas Quarterly, December 2018.  This is a revised version.
I like to think he was swimming in pure amniotic fluid
—save the champagne that first night.
I kept his space pristine: no wine, no lattes, no 2nd-hand smoke.
I like to think of him on our first escape to the sea – the Priel – 
his toddled footprints in foamy morning sand where, in the shallows, 
I blew in his face, so he held his breath, submerged and swam.
I like to think I leave him swimming in the purest atoms of H and O
breathing air that is trusted breath absent soot and acidic mist.
Instead, I leave him the task of cleansing it
without the tools to do it.
I leave him beaches awash in medical waste 
& honeybees choking on pesticides 
I leave him molten roads in scorching heat
I leave him flames performing seed serotiny
I leave him instead, with work to do.
Peeling Bark Floats Silver and Papery
If I write a poem about watching fire catch a log in my fireplace, 
will you say the fire is not fire and the log is something else?
If I describe how flames tickled their way to the log's dead heart,
will you tell me it is a desire to fill a void  afraid to be named?
If I tell you the log is a volcano whose fire explodes from within, 
will you call my metaphor repressed sexual energy or poetic anxiety?
If I describe peeling birch bark silver and papery floating out the flue,
will you tell me my consciousness of passing time has entered the poem?
If I tell you that smoke is churning out a crevice and spinning like Dorothy Hamill, 
will you say time is of the essence, so write, write, write, and stop complaining?
If I write the kindling turned to coals that would fill a Florida sunset with envy,
will you tell me to stop being jealous of other poets and find my own voice?
And if I tell you when I stoked this fire, it roared in my face, 
will you say I should turn my questions into statements?
I just sat down to look at the fire, but a fire always has an opinion.
Vespidae
I cannot persuade myself that a beneficent and omnipotent God would have designedly created the     (wasp). – Charles Darwin
Waning summer, Fruit sweet fermentation.
Your preference – flesh – meat – protein.
Admiration.  Yellow-masked feminist.
Corseted dominatrix.  Fertilization upon
Request.  Determine your progeny's sex.
Sting in frenzy at your sisters' distress.
Heroines wearing yellow jerseys.
Catherine de Medici. Victoria. Polaire.
Laces, ivory, wood, whalebone, horn.
Fabricated diminutive corps.
Petiole between leaf and stem.
Precarious bridge. Vital suspension.
Papery brother of working girls.
I swat one into fetal curl,
as they invade my home, my place of rest.
Pheromones wake the wasps' nest.
Workshops and Presentations
Upcoming Workshops – March 2024, How to Teach a Love for Poetry: a 2 hour program for teachers, Schulamt Fürstenturm Liechtenstein (Teachers will learn how to introduce poetry as a useful tool for mindfulness, play, entertainment, and communication.)
Poetry is a Negotiation of Tensions: a talk with MBA students at University of Navarra, 
Pamplona, Spain, March 2023
Poetry Is Mindfulness: a two-hour workshop with The Vedica Scholars Programme for Women in New Delhi, Delhi, India
Poetic Justice: a talk with students at University of Navarra,
Pamplona, Spain, March 2022.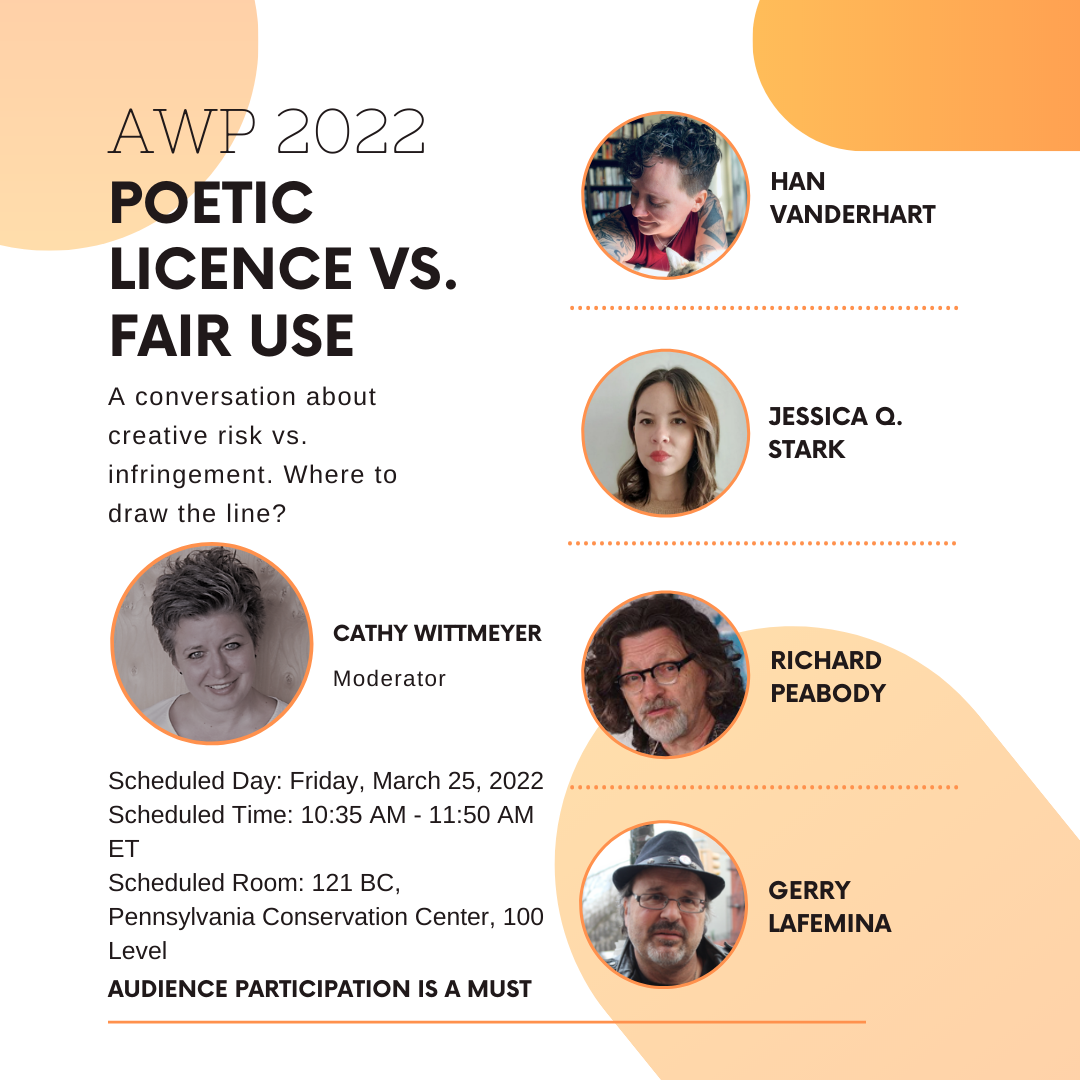 Introduction to Poetry
, Grade 2, ISR,
Workshopping Your Poems, Grades 7 & 8, International School Rheintal