The week was wonderful, really a treat to host these five generous individuals. We came together on Sunday, hiked, wrote, read, shared, workshopped and ate together. On Thursday, we performed our climate-themed poems alongside the 1-2 class from the International School Rheintal to a crowd of 25 in the chapel at Haus Gutenberg (see video at https://www.instagram.com/p/Cs9QqJrJdqB/ ). 
Word to Action has a plan for the future:
Meet every 18 months and alternate between Spring and Fall 
Repeat the dynamic group of 6 poets with anyone who cannot make it recommending a participant
Continue to workshop with school classes at all levels to participate in the performance
Invite 2nd

 

level students to join the workshops during the week
Invite a local charity to present at the reading and do a project together
More exploratory hikes
More long conversations at the campfire
More music at the campfire
More foraging for our salads
More art, science, and mountains and castles
More local, healthy food and fresh bread!
Just the same dynamic of cooperation and bonding.
Here are some testimonials:
I'm so grateful for the gift of the Word to Action retreat that brought us all together in a stunning environment to contemplate what language can do to preserve this beautiful, finite world we live in. Everything about our week in the Alps has been amazing—the incredible setting, our instantaneously close-knit company, the writing and foraging and exploring the local nature and history together. Not to mention the stargazing, the music, the poetry, the free-flowing conversation around the campfire. I feel like I've made life-long friends. – Romana Iorga
This was my first creative writing retreat. In my career, much of my writing is technical and geared toward publication in scientific journals. I thoroughly enjoyed this chance to stretch my writing skills, and focus on the role of humans in the natural world and our obligations to the natural world and each other. – Melissa Thomas-Van Gundy
Es war beeindruckend, wie hochwertig und vielschichtig die Texte sind, welche die Autor*innen von "Word to action" während ihres Retreats in Eschen, FL, geschrieben haben. Dies gewiss auch dank dem beflügelnden Teamgeist sowie der reflektierten Organisation und wunderbaren Gastfreundschaft von Cathy Wittmeyer.  – Anna Ospelt, "Zaungast"/Besucherin bei Word to Action, 2023
I keep thinking that there is a right combination of adjectives to describe my week at Word to Action, but as it turns out, there aren't superlatives enough to capture those 7 days of poetry and community and natural splendor. In what can only be described as a glorious landscape, it's easy to be reminded of our roles as stewards of the environment as well as stewards of language.  –  Gerry LaFemina
My week in Liechtenstein with Word-to-Action was one of the most fruitful and
nourishing experiences of my writing life. The setting is remarkable, but the support and
encouragement of our host and the other writers in residency — and the almost
immediate sense of community and camaraderie — are what made the week so
memorable and productive. Word-to-Action is an undiscovered gem. I'd go back every
year if they'd have me!
Doug Van Gundy, Poet
Director, The West Virginia Wesleyan College Low-Residency MFA
Here are some photos: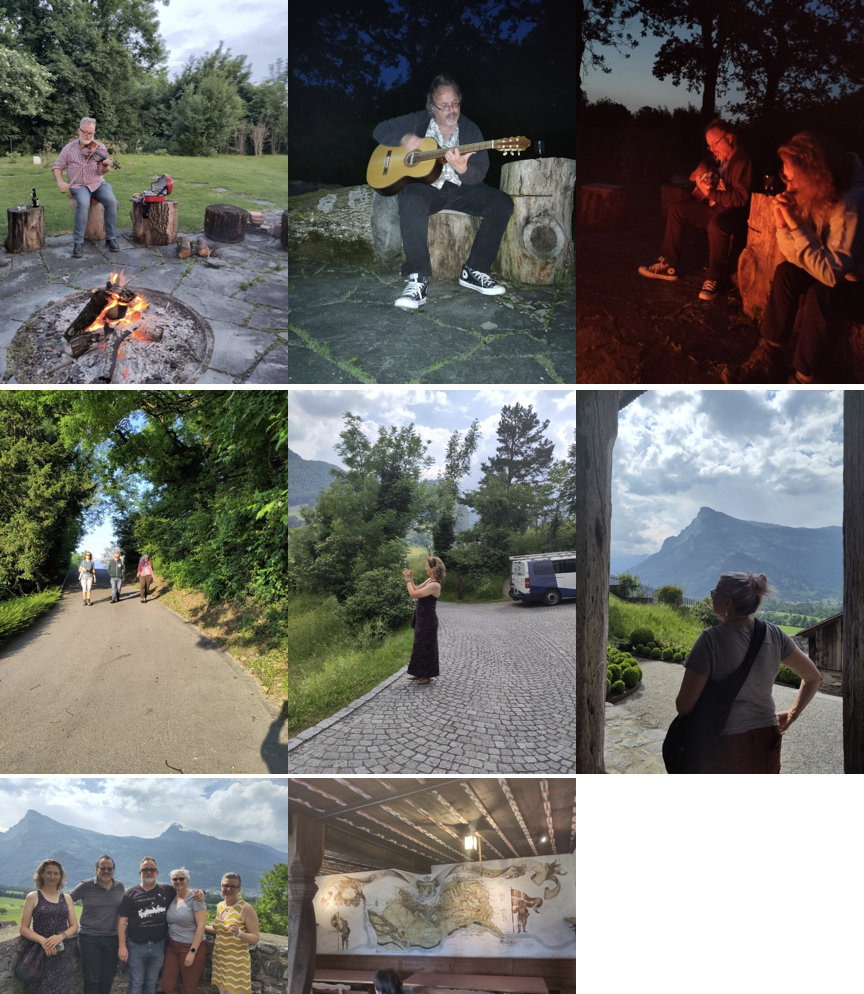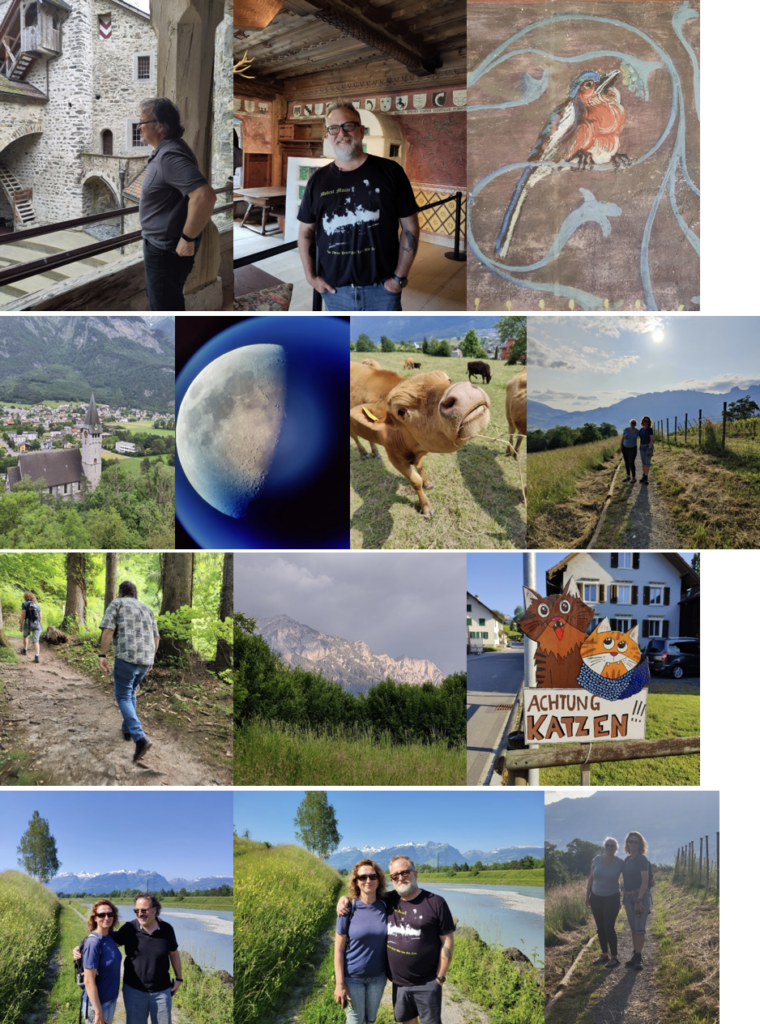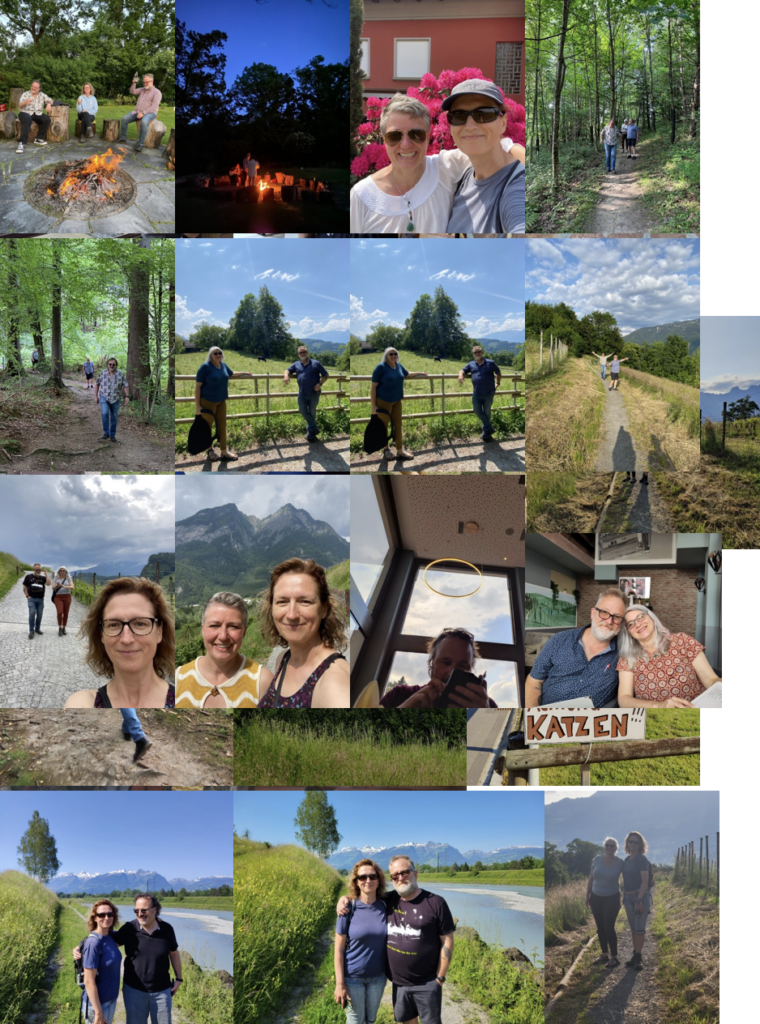 LOOKING FORWARD TO OCTOBER 2024!