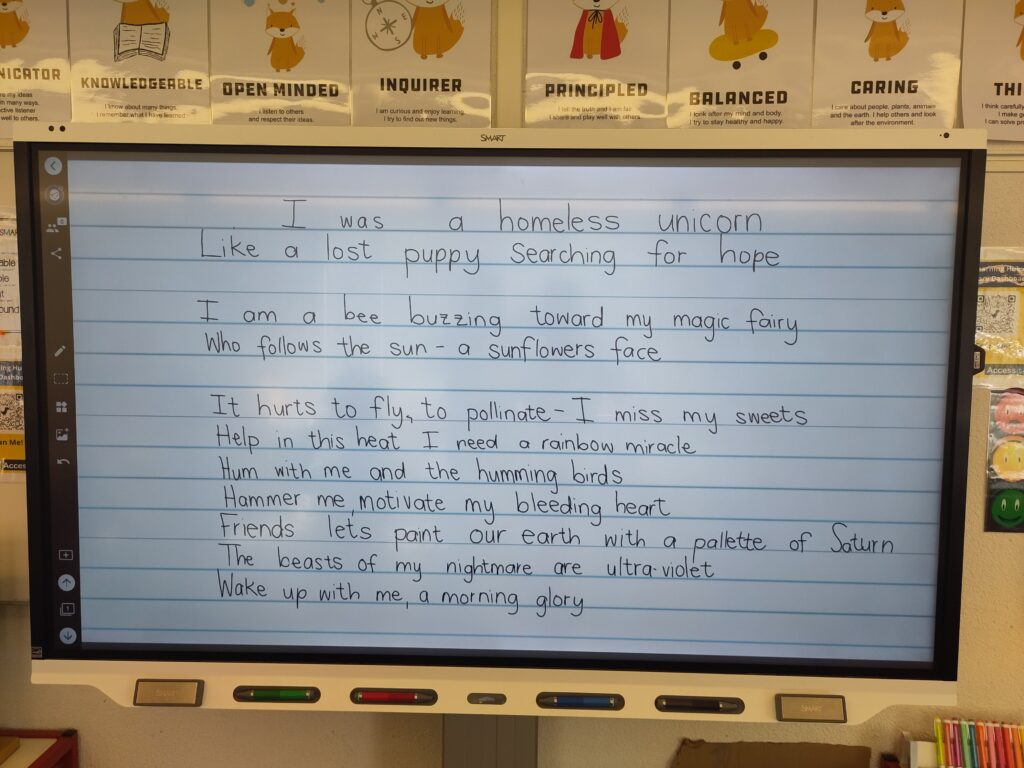 On the Thursday of the week of our retreat, June 1, we performed our climate-themed poems alongside the 1-2 class from the International School Rheintal to a lovely audience of 25 in the chapel at Haus Gutenberg (see video at https://www.instagram.com/p/Cs9QqJrJdqB/ ). We did not record my opening remarks, or the children, so here is the text:
Cathy's Opening Remarks:
Good evening!
Please say hello to a person next to you whom you do not know already…except that you both know you are here because you care about the future of this planet. Tell that person what you are most worried about when it comes to climate change, respond with something encouraging about climate change.
Welcome. My name is Cathy Wittmeyer, I come from Western NY in the US, I've lived in Eschen for 17 years now, and I started Word to Action for poets to write words together around and about climate change: to move people toward change.
Rilke said, poems are not merely feelings, those we have easily enough, they are experiences. How we perceive beauty spills over into all aspects of our lives: first we empathize with what we hear or see, next we notice the emotions we feel, and finally we process what the feeling means to us given our own experience, and that then causes the release of neurochemicals, hormones, and endorphins—we are transformed mentally and physically. Recent studies show that there are mechanisms in the brain and body that are triggered when we engage in the arts.
This is the aim of Word to Action: to arrange words in such an appealing way that they transform the listener: motivate the listener: lead to action by the listener. We did this in the middle of Corona in 2020 in Literaturhaus in Schaan with 25 guests, 6 poets-via-zoom, and 3 student poets from Berlin, today we are grateful to be hosted by Haus Gutenberg and we welcome 5 poets live from the US, Lausanne and Vaduz, one US forester, and one 1-2 grade class from the International School Rheintal. Poets speak in their heart language, so we are confident that you feel what they are saying even if you do not know all of the vocabulary.
Tonight, you'll see facts about climate change and climate solutions; you'll hear poems in response, and you'll be asked to react to those facts and poems. You have three emojis on your chair: a heart, a teardrop, and a flame. After each fact poster we present, or each poem we read, please hold up the green heart if you are moved, the blue teardrop if you are saddened, and the flame if you are fired-up or inspired to do something. We will track the audience response. In this way, we measure the impact of arts. (And please don't pay attention to the emoji your neighbor raises: we know we are influenced by our peers too.)
Visit the SDG Turm in Schaan for our student Poetry Contest on September 17th
and come back next time for an all new experience that we hope will stir you, or even "fire-you-up."
Snacks and refreshments after!
The ISR 1-2 Class Poem
Help!
I was a homeless unicorn
like a lost puppy searching for hope
I am a bee buzzing with my magic fairy
who follows the sun—a Sunflower's face
It hurts to fly, to pollinate—when I miss my sweets
HELP in this heat, I need a rainbow miracle
Hum with me and the blue and green humming birds
Hammer, hum, motivate my Bleeding Heart plant
Friends, let's paint this Earth with a Saturn's palette
The beasts of my nightmare are ultra-violet
Wake up with me, Morning Glory
Then Gerry read 2 poems, and I read 2 poems, then Doug his and Melissa her lyrical essay and Romana 2 poems, and then we all read another. In between, we showed the facts about climate change: the hard and the positive facts. We gauged the audience as we went and here is how they reacted: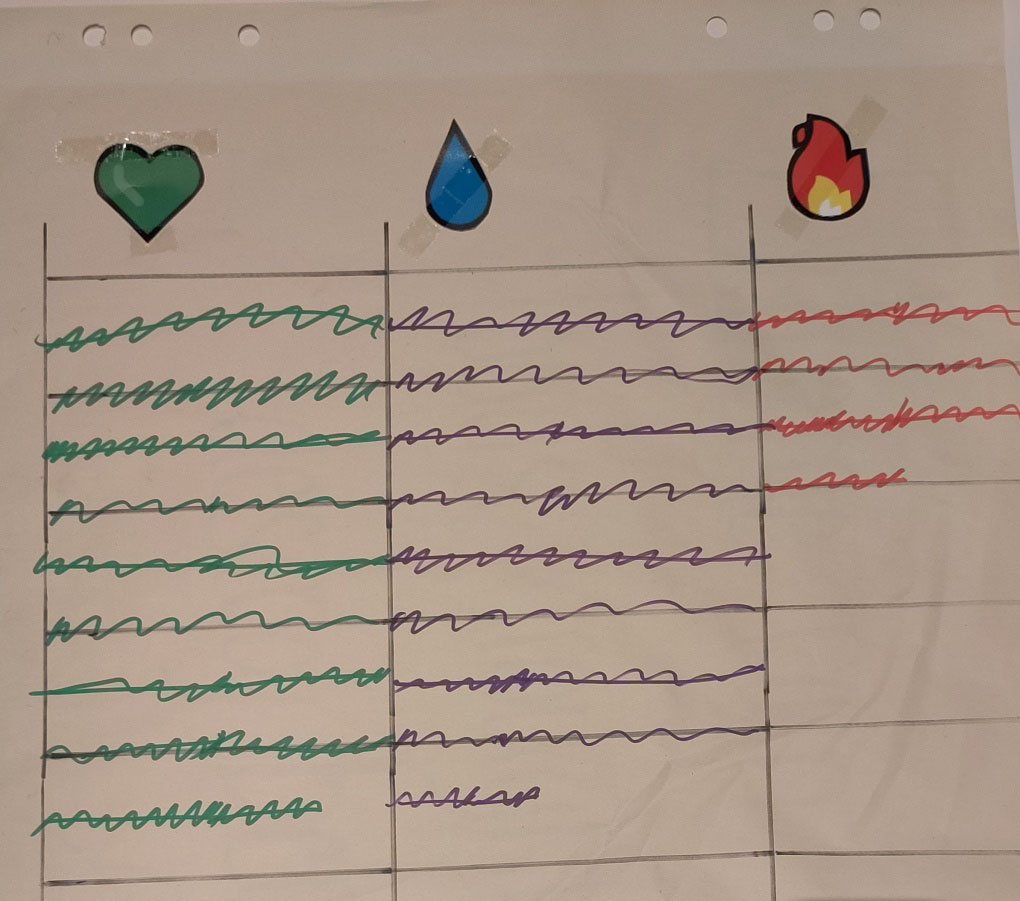 The audience was moved and saddened more than it was fired-up but I think we all left moving in the right direction—definitely!