I flew across the Atlantic for the first time in 2000 to run the Dublin Marathon on October 30th.2000.  I went again in 2011 with close friends from Pittsburgh, whom I met on that trip.  It was there, at an American Bar Association conference that a CLE seminar introduced me to the poets Paula Meehan and Tony Curtis.  They spoke about law and poetry (a loose but valid connection).  I spoke to Paula afterward about writing and she encouraged me to keep at it.  Seven years later, I found myself back in her hometown to study poetry.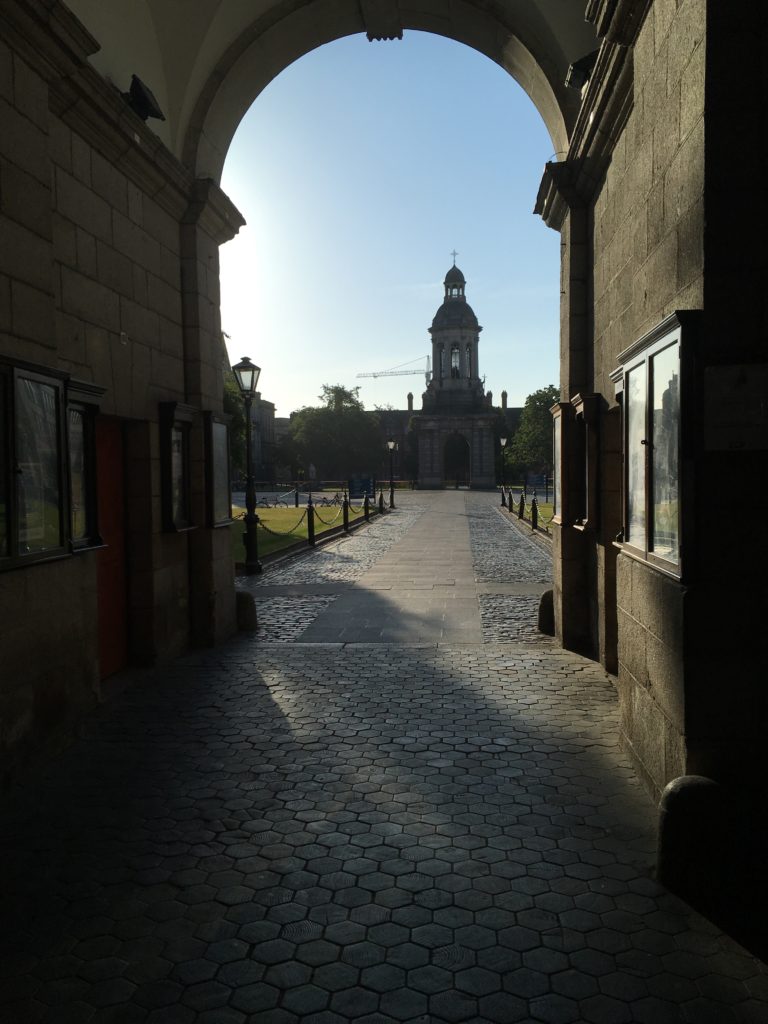 Another Irish Mentor-Poet-Hero
This second residency of the Carlow MFA, my mentor would be the fabulous poet Jean O'Brien ( jeanobrien.ie ). I do not use fabulous lightly because this woman is a model of class and determination and a whole lot of "who-gives-a-flying-*#!" She told me to let go of over-intellectualizing everything and got me on my way. She taught me to respect the past while at the same time challenge it. She taught me to, "hurt into it." My first thought walking out of the cold cell-like classroom in Trinity was, "I want to be like Jean O'Brien when I grow up." I want some of her sass (and I mean that in the best way).
Second Residency Highlights
First workshop pals, my Ireland workshop pals (Sheila Carter Jones, Daniela Buccilli and Jean O'Brien), and amazing creative writers (Jaclyn Reed).
Heard In Residency
Put each line under pressure. – Jean O'Brien
You are naturally a different "I" today than the "I" when you wrote it and the "I" in the piece. – Sinéad Gleason
On line breaks: the decisions become part of your personal rhythm, don't let it be beaten out of you. – Thomas McCarthy
A man must be violent to himself to escape from general ideas. – (someone quoting Goethe)
Just because you have a voice doesn't mean you have anything to say. – Claire Keegan