After 30 years of writing adorable sentimental poems for sad and happy occasions (or, more often, my desk drawer), my work and I needed a critical audience: an audience with no inhibitions about calling out a bad line-break or an all-too-easy ending. It was time to read new poets and explore the great ones I was never exposed to. It was time for my Master of Fine Arts degree.
First Mentor
I watched Richard Blanco reading his poem, "One Today," at President Obama's second inauguration (from my living room), I knew that I needed to approach poetry differently if I was going to make work that moved people: and by move people, I mean, make cry, get angry, feel something, set in motion. Finally, a week-long poetry workshop with Richard Blanco at Maine Media in Rockport, Maine in August, 2017, led me to Carlow University's low-residency MFA program in Pittsburgh, PA. The takeaways from that first residency, led by the amazing Jan Beatty with Richard as my workshop mentor and so many other writers, were transformative.
First Residency Highlights
The biggest highlight was the warm (it was extraordinarily cold outside those 2 weeks) and supportive community of talented writers: students and mentors and guest speakers had so much to offer in terms of talent, experience, advice, and example. When I shared my work, I felt relief in the honesty that it met. Sure, my pieces are like babies, but I don't want them spoiled any more than I would want my own children overindulged with mistaken praise. This group of writers impressed me without shattering my self-esteem (whose patina is much better-off dinted).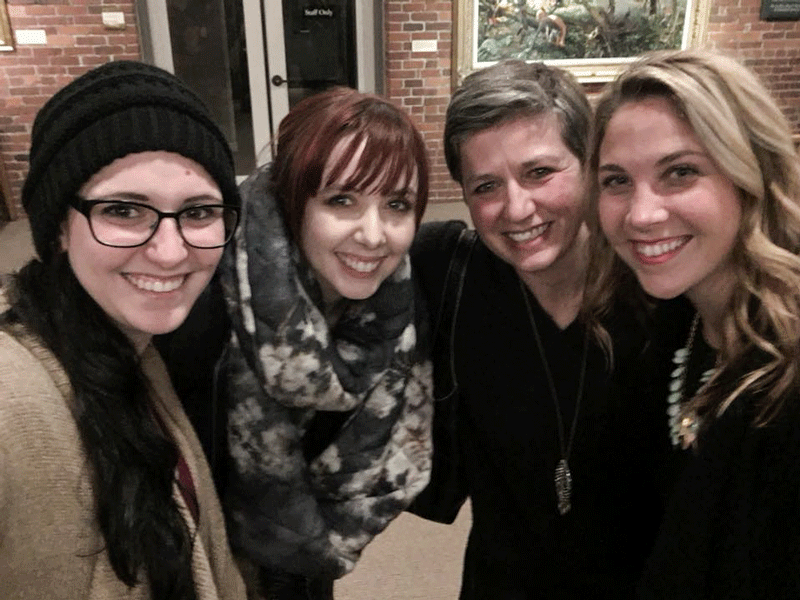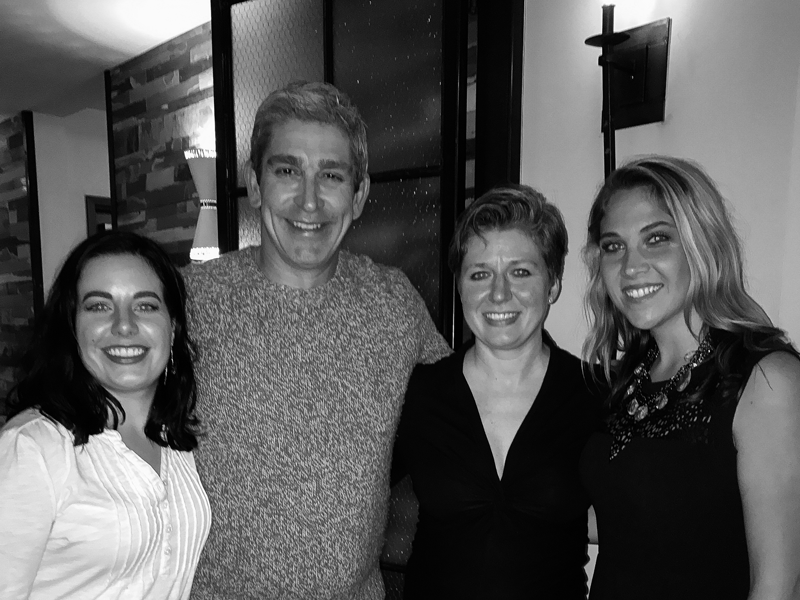 Heard In Residency
Writers taste life twice. – unattributed.
Write from a container of memory where so many voices dwell. – Jackie Shelton Green
Start out in your myopic life and make it transcend to the whole human condition. – Diane Glancy
Poetry and art are catalysts – one poem will not save the world. – Richard Blanco
There are only sacred and desecrated places. – Todd Davis
Poetry doesn't heal, the first way to heal any wound is to recognize it. – Brandon Fury
The beauty of the words balances the ugly ruin. – James Allen Hall
What are the messy narratives that, once placed on the page, cast you in dark light? – Niki Herd
So much that destroys our lives, we'd do all over again. – Joseph Beth-anti